Curious about who these people are recommending music at Hedenblij? In these series, you will get to know the Hedenblij writers a little bit better. Every week you will be able to read a new story on one of the team members and their love for music. They will tell you all about their musical favorites as well as what they do when they are not listening to music. If you have any questions left for them, just shoot!
Last week Emma shared her stories with us, this week it is Eric's turn, one of Hedenblij's initiators.
Name: Eric Ruiter
Age: 21
From: Tholen, The Netherlands
Work/study: Communication and Multimediadesign (Academy of Media & User Experience) and mailman on saturdays.
What is your favorite album?
Hard one, I'm really into 'An Awesome Wave' (Alt-J) nowadays. But I'll always like Reverence for Fallen Trees (The Black Atlantic). Oh I can't name just one… Both Fleet Foxes albums are great. First two Editors albums are awesome. Radiohead made some beauties. Both Mumford and Sons albums are stunning. Arctic Monkeys' Whatever People Say I Am, Thats What I'm Not will be the Sgt Pepper's Lonely Hearts Club Band of my life. Ok I'll try… if I had to burn all my albums except one I would save: Reverence for Fallen Trees.
What is your favorite albumcover art?
That'll be Fleet Foxes' Helplessness Blues.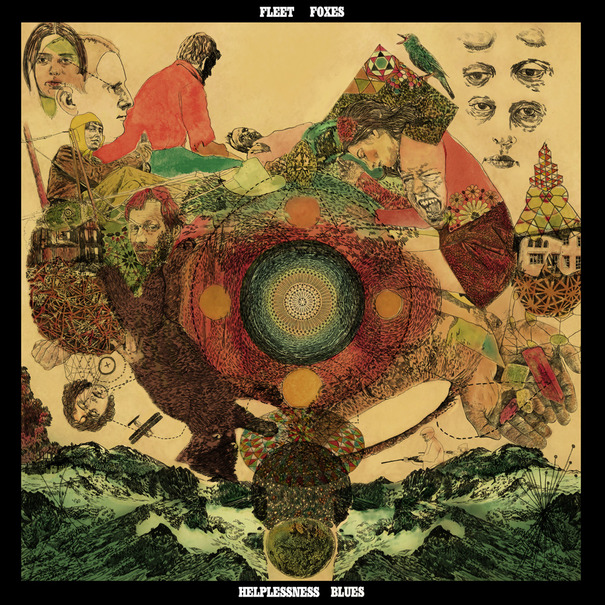 Do you prefer music on a record, a cd or digital?
The only digital music I have is ripped from bought albums. I love to buy cd's and get me a big collection to indoctrinate my kids with good music when I become a dad. (;
What is your favorite music video?
I don't know Woodkid that well but the video of his Iron is the most beautiful one ever made.

What was the best concert you were at?
Radiohead (Antwerp) was definitely the greatest. There's no one like Thom Yorke, that guy is really amazing.
Which band or artist would you like to see perform live?
Last year I've been to shows of Radiohead and Sigur Rós so my dreams are fulfilled. But it would be great to see Damien Rice, that guy needs to be back on the road again.
What is your favorite discovery by your Hedenblij-colleagues last year?
I really like Low Roar.
Hedenblij is about new music, but what is your favorite old music?
I like Dylan, Cash, and The Velvet Underground. And there's a lot great old blues too: Son House, Blind Willie McTell, Blind Willie Johnson etc. I really love the old gospel music of Washington Phillips too.
What do you do besides listening to good music?
Making music: I play guitar and banjo.
I play futsal (indoor soccer) and I like to hang out with my friends and girlfriend.
Check out all of Eric's posts here.